About Bruce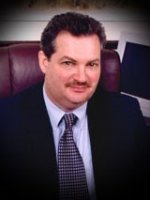 Bruce Horwitz
Founder of the Anchor Financial Group
Retirement Planning Specialist
Bruce A. Horwitz, founder of the Anchor Financial Group, is an independent financial advisor who has been in practice since 1977. Bruce specializes in providing personal and professional advice on the complete spectrum of issues faced by those in, or near, retirement.
Bruce consults with people from all walks of life, including large corporate executives, government employees and educators. In addition to business owners, he has represented clients from firms such as Boeing, Dupont, AT&T, Merck, Prudential, and General Electric. He has authored articles used in local publications, been a featured guest on radio shows, and lectured throughout the tri-state area.
During his 38 year career, he has become an expert in identifying, preventing and repairing thousands of costly financial mistakes. Some of the specific issues he has helped clients and their families effectively deal with include:
The fear of outliving their money and maintaining their lifestyle.
Long term care planning and disability concerns.
Education planning for loved ones.
Coordinating Social Security with overall retirement income planning
Tax reduction strategies.
Wealth transfer strategies, probate avoidance and more.
Bruce's extensive knowledge and experience have provided him with the wisdom to help his clients reach their goals and in the process, give them an overall sense of well being. He believes that the ultimate role of an advisor is to help you achieve the mindset of the wealthy; "To live life with abundance and not worry about money". This is accomplished by first understanding what's important to you and then making sure you have enough inflation adjusted income to maintain your lifestyle, no matter how long you and your spouse may live.
Bruce can be reached by phone at 215-947-0606 or 1-800-853-2824, or by email at anchorfg@gmail.com.